Nicole McHattie is a Hampton Roads native who has spent most of her life in the Virginia Beach area. Prior to becoming a licensed Realtor, she worked as an administrative professional in the real estate industry. Her experience in the field has given her the knowledge and understanding of what goes on behind the scenes of real estate transaction ensuring her clients receive unparalleled service.

Nicole's passion for helping people and commitment to excellence are what sets her apart from the competition. Nicole is a member of the National Association of REALTORS®, Virginia Association of REALTORS®, and the Hampton Roads REALTORS® Association.

As a dedicated military wife and mother of two, she enjoys spending time at her son's soccer games or taking her daughter to acting classes. With a husband who is currently active duty, family time is extremely important. Over the last decade, Nicole and her family have moved back and forth between Hawaii and Virginia.
Testimonials
Nicole McHattie was great; I enjoyed working with her and her ability's to answer strange question was amazing. I feel I am sometimes not the most easiest person but she was very helpful and added several other recommendation that helped my wife and I move to a new state. If anyone is looking for a stress free (it's hard to believe, I know) company and realtor to buy a home; make sure you pick TREG and ask for Nicole McHattie.
Michael S., Chesapeake, left feedback 9 months ago
I had dealt with Nicole McHattie in the past and was very satisfied. This experience was no different than the last. She exceeded our expectations in every way. We had several offers and Nicole McHattie made sure to go through each of them and offer positives and negatives about each one, which was very helpful. Nicole McHattie was very helpful and answered any question I had at any time, even if it was a question I had already asked and she had already answered. She made the process as painless as possible and was a great help. Being out of state made some of the processes more difficult than they might normally be, but Nicole McHattie guided us through everything and made it as smooth and easy as it could have been. Without her expertise the experience could have been much more difficult.
Steve Gibson, NY, left feedback on 5/7/2020
Nicole McHattie helped us sell our property in Virginia Beach while we lived out of state. She was very effective in communicating and letting us know what we needed to do on our end. She also went above and beyond in arranging meetings and going to the property whenever something was needed because we could not do so. When we encountered some unforeseen issues, she was able to arrange to have everything taken care of using her local contacts. We were very happy with Nicole McHattie and would highly recommend seeking out her services.
Steve Gibson, Lindenhurst NY, left feedback on 7/8/2019
More Testimonials
Sold on 12/7/2020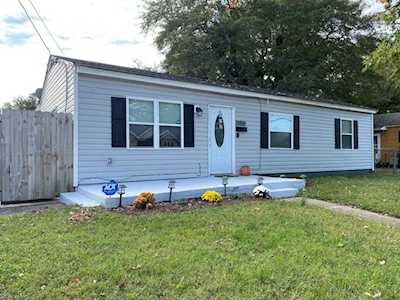 305 Beechdale Rd
Portsmouth, VA 23701
Sold on 8/13/2020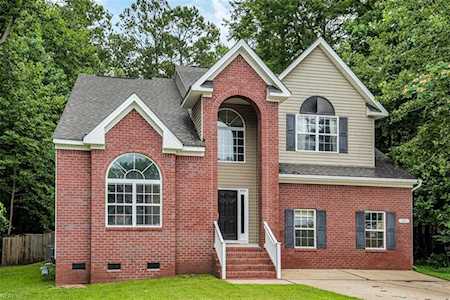 206 Golden Sunset Ln
Suffolk, VA 23435