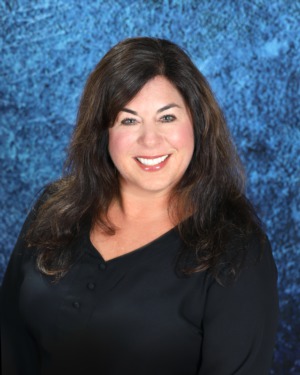 Nicole Glocker is a lifelong resident of Virginia Beach and a First Colonial High School alumna. For over 15 years, Nicole owned and operated a successful child care business where nearly 100% of her clients came strictly on a referral basis. While operating her full time business, she worked intermittently as a Certified Birth Doula and volunteered for Operation Special Delivery; a service that exclusively supports military spouses.

Nicole has a deep passion for people and utilizes her expertise to put clients at ease. While incorporating her vast knowledge of Hampton Roads, she focuses on getting to know her clients and taking care of them throughout the real estate process.

Nicole is a member of the National Association of REALTORS®, Virginia Association of REALTORS®, and the Hampton Roads REALTORS® Association. She is a devoted mother of four children. Her extracurricular activities include family outings at the beach, kid's baseball games, and gourmet cooking. She loves living in the Hampton Roads area and taking advantage of all it has to offer.
Testimonials
Nicole Glocker is one of a kind. Rated a 20 out of 10. She worked tirelessly with me from day one while i was deployed in Japan. After returning stateside we started to narrow our search for a home which took 4 days. Once i chose my home Nicole worked to have me in my home in less than 30 days. Thank you so much Nicole you are amazing.
Keiana Morris, Suffolk, left feedback 0 months ago
Nicole was great, she is awesome at what she does. We felt heard and like priority with her handling our purchase.
Lician Edwards, Portsmouth, left feedback 1 months ago
Nicole Glocker was fantastic. Very knowledgeable about the area and it was very clear she knew what she was doing. Whenever I had a question about something she always had the answer or knew where to find it, though I very seldom had any questions because she was great at explaining the process from the beginning. Actions speak louder than words and Nicole is all about it.
Steven Badeaux, Virginia, left feedback 2 months ago
More Testimonials