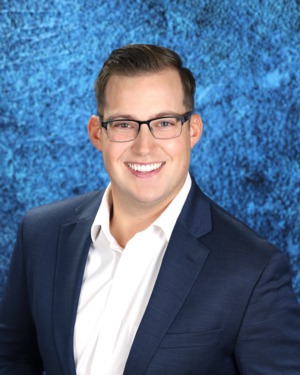 Nick Conigliaro was born and raised in Richmond, VA. After a highly successful career in Television news, which took him all over the country, life led Nick to a career in real estate. His familiarity with all facets of moving and getting to know what makes a city/state/county tick makes him the perfect advocate for buyers and sellers.
Since he was a kid, Nick has always been motivated to help people. He believes one of the best ways to do that is by assisting and caring for people as they go through the home buying, or selling, process. Nick is a member of the National Association of REALTORS®, Virginia Association of REALTORS®, and the Hampton Roads REALTORS® Association.
When he's not working, you can most likely find Nick watching TV. He's an avid sports fan and loves to watch any and every game! Nick also enjoys spending time with his wife, his family, and his friends. He's excited to explore more of Hampton Roads and take advantage of being just minutes from the water!
Testimonials
I started this year out thinking I might buy a house, and then I ended up buying a house with no buyers remorse. Nick made me feel confident in my decision and I am excited to be in my new home! I went into everything being very informed and understood every step of the way, and Nick made sure to go above and beyond, especially since I was underway from the moment I put the offer in to the moment I closed! I couldn't have asked for a better realtor!
Casey Barnes, Norfolk, left feedback 3 months ago
Nick has helped us easing the stress of buying a home. From start to finish, he was always there to answer questions day or night. Even though he as other clients, he made us feel like we're his only client and that's very important. We put a lot of trust in him as we were buying a home from out of state but he did not fail us. Overall, he made the whole process a great experience!
Wayne Tran, Suffolk, left feedback 4 months ago
Nick was awesome. He deserves a raise !!! Perfect! He was so patient yet on the ball when it came to literally everything. I could not ask for a better real estate agent.
Samantha Desmond, left feedback on 8/18/2022
More Testimonials
Under Contract 3801 Sugar Creek Circle
Portsmouth, VA 23703