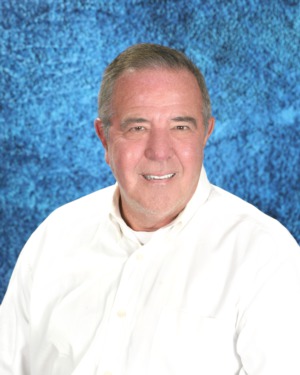 Born and raised in Virginia Beach, Murray Ashman is passionate about life in Hampton Roads. A highly successful career in general management and training eventually led him to another great career in real estate. His familiarity with all facets of transactions ensures that your home buying or selling process will run smoothly.

Whether you are searching for your first home, dream home, vacation home, or investment property, Murray can offer expert guidance and sound advice. He also understands the specific needs of military members and their families as they rotate in and out of the Hampton Roads market. He is a member of the National Association of REALTORS®, Virginia Association of REALTORS®, and the Hampton Roads REALTORS® Association.
Murray grew up in the Great Neck area of Virginia Beach and currently calls Chic's Beach home. He is an avid sports fan who follows many teams and a beach enthusiast who enjoys taking advantage of the serenity of the ocean and bay near him, especially while walking his beloved dog Abby.
Testimonials
Murray was always there for us. Easy to contact and very enthusiastic. Knowledgeable in all real estate matters. Very pleasant to work with. He made the sale of our home an amazing and profitable experience for us!
Paul and Jana Pompier, left feedback 0 months ago
Murray was incredibly friendly and supportive throughout the entire process. He would regularly check up on me and always made time for my calls. This was my first home buying experience, and I feel that it went as smoothly as it could have gone, largely thanks to Murray's efforts.
Connor, left feedback 2 months ago
Murray was truly heaven sent from start to finish. My family has been stationed in the Middle East 4 years and was not looking forward to going through the process of buying a home in today's market with as many horror stories we'd heard about due to bidding wars and such. Murray made the process seamless for us and was such a joy and blessing to work with. We got our dream home on the first try and was the first and only home we placed an offer on thanks to Murray. Very knowledgeable, easy to talk to and understood my family's must haves. He understands the military and can speak our lingo and after 21yrs Active service we appreciate the ease of building those relationships. He made himself available! With an 8hr time difference and myself working 12hr days, the RIGHT Realtor was key. Extremely grateful to have Murray as our Realtor. Would definitely rate him 10 out of 10!! Murray Ashman gets the job done accurately and swiftly. From my family to yours THANK YOU!!
Deshonda Johnson_ Manama, Bahrain, left feedback 3 months ago
More Testimonials