Greg Chaplain
Team Leader, REALTOR®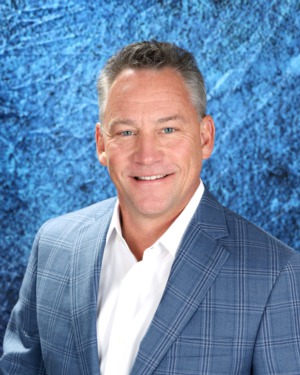 Greg Chaplain leads the Real Estate Home Team and is a licensed agent and Associate Broker. Having grown up in Lakeville, Massachusetts, he completed his BS in Business Administration & Finance from West Virginia University. He relocated to Hampton Roads in 1989 and has called the 757 home ever since. 
After spending more than a decade managing sales teams in the wine industry, Greg brings a wealth of business experience to his real estate career. Licensed since 2005, Greg's attentiveness and communication skills ensure his clients feel comfortable and content. Clients love the way he goes the extra mile and helps them navigate the whole buying or selling process.
Greg is a member of the National Association of REALTORS®, Virginia Association of REALTORS®, the Hampton Roads REALTORS® Association, and North Carolina Association of REALTORS®.
He is a devoted husband and proud father of two daughters, plus a son-in-law. Greg's extracurricular activities include watching sports, enjoying live music and the theatre, exploring great restaurants, and boating the local rivers.
Testimonials
Nicole was simply wonderful to work with. She was thorough, detailed, and patient. When making such a huge decision, it's important to have someone you trust in your corner and that person to us was Nicole!! She would constantly tell us to not settle until we found our home. So glad we listened, because we found our home shortly after. Nicole is a knowledge and trustworthy agent! Thank you, Nicole, for your amazing service in our home buying experience!
Bella, Chesapeake VA, left feedback 2 months ago
Greg definitely had our best interests at heart and was very knowledgeable about the houses as well as the stipulations that came with a VA loan. All of my interactions with Greg were respectful, friendly, and very trustworthy. Almost made me feel like part of his family. I don't think that buying a house would ever be the same with having Greg's help and guidance. He really is a stellar individual and I am beyond grateful for his kindness and partnership throughout the whole process. I think that Greg was just what we needed. We made a great selection.
Amy Gonzalez, Hampton, left feedback 3 months ago
Knowledgeable and energetic, candid and timely
Andrew Meyer, Norfolk, left feedback 7 months ago
More Testimonials