Greg Chaplain
Team Leader, REALTOR®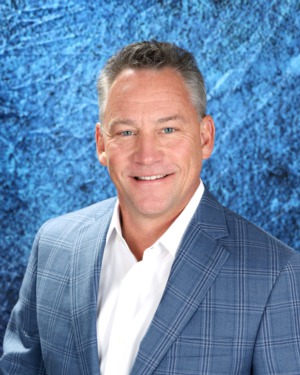 Greg Chaplain leads the Real Estate Home Team and is a licensed agent and Associate Broker. Having grown up in Lakeville, Massachusetts, he completed his BS in Business Administration & Finance from West Virginia University. He relocated to Hampton Roads in 1989 and has called the 757 home ever since. 
After spending more than a decade managing sales teams in the wine industry, Greg brings a wealth of business experience to his real estate career. Licensed since 2005, Greg's attentiveness and communication skills ensure his clients feel comfortable and content. Clients love the way he goes the extra mile and helps them navigate the whole buying or selling process.
Greg is a devoted husband and proud father of two daughters, plus a son-in-law. His extracurricular activities include watching sports, enjoying live music and the theatre, exploring great restaurants, and boating the local rivers.
Testimonials
Greg Chaplain is a very attentive and knowledgable Real Estate Agent. A pleasure to work with! Greg went above our expectations and made himself available whenever possible - including numerous evenings and on the weekends. He was very patient and understanding when we decided to change our minds from purchasing a house that was already built to a new construction home. Being first time homebuyers, Greg made the home buying process as simple as possible, all while educating us so that we could make an informed decision. I would recommend Greg Chaplain to any homebuyer looking for a professional and approachable realtor that will follow through!
Raymond and Katrina Gozon, Virginia Beach, left feedback 0 months ago
Best in the business stemming from years of experience while in pursuit of the best deals for his clients. Aggressive when required yet applies finesse when needed. Supreme knowledge of local housing market to include contractor market and knowing at least ball park how much repairs may cost. His knowledge of all things Hampton Roads housing market is critical in deal making. A good guy to have in your corner. I will keep his number and use his services again in the future. He will be my first call.
Dave, Virginia Beach, left feedback 0 months ago
Greg was top notch from start to finish. He has helped me through both the buying and selling process. Would highly recommend to anybody.
Kurt, Suffolk, VA, left feedback 2 months ago
More Testimonials