Greg Chaplain
Team Leader, REALTOR®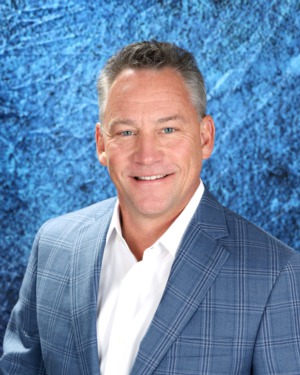 Greg Chaplain leads the Real Estate Home Team and is a licensed agent and Associate Broker. Having grown up in Lakeville, Massachusetts, he completed his BS in Business Administration & Finance from West Virginia University. He relocated to Hampton Roads in 1989 and has called the 757 home ever since. 
After spending more than a decade managing sales teams in the wine industry, Greg brings a wealth of business experience to his real estate career. Licensed since 2005, Greg's attentiveness and communication skills ensure his clients feel comfortable and content. Clients love the way he goes the extra mile and helps them navigate the whole buying or selling process.
Greg is a member of the National Association of REALTORS®, Virginia Association of REALTORS®, the Hampton Roads REALTORS® Association, and North Carolina Association of REALTORS®.
He is a devoted husband and proud father of two daughters, plus a son-in-law. Greg's extracurricular activities include watching sports, enjoying live music and the theatre, exploring great restaurants, and boating the local rivers.
Testimonials
Knowledgeable and energetic, candid and timely
Andrew Meyer, Norfolk, left feedback 3 months ago
I am currently active duty assigned to the Hampton Roads area. I've been in the Navy for 20 years and decided to plant roots in the area long term. Honestly, I knew exactly what I wanted and Greg delivered within 30 days of me being deployed. Greg made the entire process easy from day one. I've heard nightmare stories of the home buying process but I can say, my experience was smooth from start to finish. Greg is an honest man who will work within your best interest.
Warren Neal, left feedback 8 months ago
I Highly recommend Greg Chaplin. He is professional, polte, and knowlegeble. My home closed 37 days after the for sale sign was placed in the yard. I could not have been happier!
Mary Shields, Virginia, left feedback 9 months ago
More Testimonials
Under Contract 8205 Bridlington Way
Williamsburg, VA 23188