Dianna Price-Stocker
REALTOR®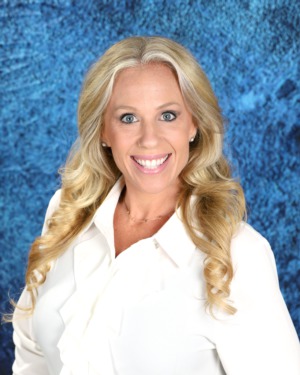 Dianna Stocker is a native of Hampton Roads. After spending a decade teaching cosmetology, Dianna was inspired to make a career change. She's always been drawn to working with and helping people, so becoming a REALTOR® was a natural transition.
Dianna is a member of the National Association of REALTORS®, Virginia Association of REALTORS®, and the Hampton Roads REALTORS® Association. Her real estate business takes place all over Hampton Roads. She is passionate about the 757 and believes that shows in every relationship she builds through a real estate transaction. Dianna strives every single day to bring honesty, integrity, wonderful communication, but also a ton of fun to every interaction with her clients. 
Dianna grew up in the Kempsville area of Virginia Beach and is currently raising her family in the very same house she grew up in.
Testimonials
As first time home buyers we felt pretty comfortable with the whole process as Dianna led the way. She offered advice when we needed it, scheduled critical appointments, was always available to us, and always kept us informed. We couldn't have asked for a better agent. We worked great as a team, not to mention her happy disposition was enjoyable to be around. We'd recommend her to anyone looking for a real estate agent!
Rachel Zatorski, left feedback 0 months ago
Dianna Price-Stocker was a great agent to work with! She was helpful and resourceful, always had our back and went out of the way to find something out of our comfort zone and we ended up buying the house! She was very nice and fun to work with!
Edgar Cortez, Virginia Beach, left feedback 1 months ago
Dianna was a wonderful realtor who look after our needs and wants for a home. She was extremely helpful and understanding with us throughout the home buying process from another state! She was communicative and on top of everything; there for us whenever we had questions.
The Hardings, Norfolk, left feedback 5 months ago
More Testimonials
Under Contract 357 Fort Worth Ave #212
Norfolk, VA 23505