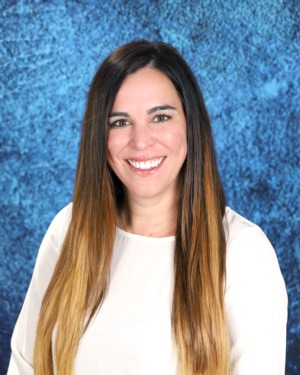 Angie Balk, a native of Seattle, WA, has lived in Hampton Roads for the past 13 years and now calls Virginia Beach home. Having been married to her active duty husband for just as long, she is quite familiar with the military lifestyle and the stresses it can bring.
Angie is a member of the National Association of REALTORS®, Virginia Association of REALTORS®, and the Hampton Roads REALTORS® Association. She has also served as an Ombudsman for the last 5 years and is dedicated to helping and supporting military families with any issue that may arise. As a REALTOR® and military spouse, she hopes to make your move to Hampton Roads as enjoyable as possible!
Angie has a Bachelor's degree in Psychology and has always loved working with and getting to know people. She incorporates this background into her career as a REALTOR® by caring, communicating, and listening to her clients during the real estate process.
Living in Hampton Roads gives Angie, her husband, and their three children the opportunity to enjoy the beaches, various outdoor activities, and the historical sites available.
Testimonials
EXTRAORDINARY!! The only word that describes Angie Balk's performance!! She is clearly an expert in her field, has a brilliant intellect and a marvelous touch with people. Additionally, she is an extremely touch negotiator for her client. I simply could not be more pleased to have had her on my team during this purchase. Her follow through was amazing and her tenacious attention to detail saved us time and time again during the negotiation phase and getting to the best price for us! I even heard that the selling agent tried to entice Angie to join her company!! That is how good Angie really is! Based on my experience with her, I have decided to make her the "Preferred Realtor" for my company. So, any of my employees, requiring to relocate, will receive Angie's information, and only Angie's information, in our welcome packets! I want all my employees to have the same fantastic experience I had! No caveats or qualifiers, If I had to rate her out of 1000 of her peers....she would be in the Top half of the Top one Percent! Highly recommended by trusted friend and colleague! Please see my previous comments. See previous comments.
Roosevelt Mercer, Jr., Virginia Beach, left feedback 7 months ago
Angie was amazing. She took the time to really get to know me and be my eyes on the ground knowing exactly what I was looking for. She made the high stress process so much easier to handle. Overall just amazing. I feel like I gained a friend out of this process and not just a house. She definitely went above and beyond any and all expectations.
Kara Charette, Newport News, left feedback 11 months ago
Angie Balk was wonderful! She understood my urgency to find a home and made sure to do just that. Always available for any questions or concerns that I had, very knowledgeable and friendly. I would definitely recommend her to friends and family...overall service EXCEPTIONAL!
Verlina Webb Virginia Beach, left feedback 11 months ago
More Testimonials