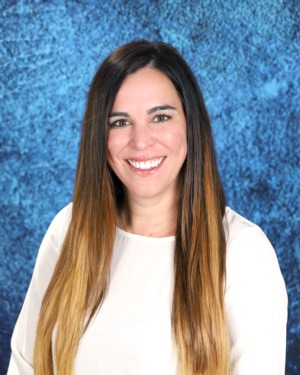 Angie Balk, a native of Seattle, WA, has lived in Hampton Roads for the past 13 years and now calls Virginia Beach home. Having been married to her active duty husband for just as long, she is quite familiar with the military lifestyle and the stresses it can bring.
Angie is a member of the National Association of REALTORS®, Virginia Association of REALTORS®, and the Hampton Roads REALTORS® Association. She has also served as an Ombudsman for the last 5 years and is dedicated to helping and supporting military families with any issue that may arise. As a REALTOR® and military spouse, she hopes to make your move to Hampton Roads as enjoyable as possible!
Angie has a Bachelor's degree in Psychology and has always loved working with and getting to know people. She incorporates this background into her career as a REALTOR® by caring, communicating and listening to her clients during the real estate process.
Living in Hampton Roads gives Angie, her husband and their three children the opportunity to enjoy the beaches, various outdoor activities and the historical sites available.
Testimonials
Angie was amazing. She took the time to really get to know me and be my eyes on the ground knowing exactly what I was looking for. She made the high stress process so much easier to handle. Overall just amazing. I feel like I gained a friend out of this process and not just a house. She definitely went above and beyond any and all expectations.
Kara Charette, Newport News, left feedback 4 months ago
Angie Balk was wonderful! She understood my urgency to find a home and made sure to do just that. Always available for any questions or concerns that I had, very knowledgeable and friendly. I would definitely recommend her to friends and family...overall service EXCEPTIONAL!
Verlina Webb Virginia Beach, left feedback 4 months ago
Angie made our first home buying experience flawless and easy. She was able to accommodate our time line, our detailed home requirements, explain different steps throughout the entire process and any time she didn't have an answer for us she would find out or put us in contact directly with home inspector and or person most knowledgeable in regards to that subject. Super friendly and truly cares about putting you in the right home for you and your family. Excellent agent for military personnel looking to buy first home or even your second, she took into consideration all obstacles from pcsing, tad, hhg shipments, schools, work schedules ect...
Matt Jackson, Portsmouth, left feedback 6 months ago
More Testimonials